The SURF CLUB
My super cool compact program for Business Women who want to achieve more in their job and lead a good life at the same time.

For that I have created a unique combination of Online Business Coaching and Surfing on Tenerife for You:
Part 1: Learn to Surf the Waves of your Business life!
Online Surf Club: 5 months from November 2022, every two weeks for 2h each.
10 online live sessions á 2h in a
Small group of max. 6 business women with
Content impulses, Reflection Exercises, Guided meditations & Dancing
5 guided Business Meditations specially recorded by me as well as
Two 1:1 Sessions with me
Part 2: Learn to Surf the Waves of the Ocean!
Live Surf Camp: 5-day Retreat on Tenerife in March/April 2023.
Learn to surf in a playful, safe & fun atmosphere
Experience empowerment in in-depth workshops
Enjoy peace & space with yoga & meditation
Discover the island & its fascinating nature
Feel lightness and freedom
Participating in the Surf Club will improve your business life as a woman and make it much easier!
You will gain groundbreaking knowledge & essential awareness about structures and mechanisms of the business world.
You learn to reconnect with your feelings & your femininity.

You experience support & empowerment as well as depth & lightness.

In this way you increasingly gain power to act, with which you can shape your business life in a more self-determined, calm, successful and fulfilling way.
Part 1: In the Surf Club you learn to Surf the Waves of your Business Life
In the Surf Club I share with you my most groundbreaking insights and methods that are true change-makers on the way to a successful and fulfilling business life as a woman. And I wish I had known them much earlier ;-).

In a total of 10 sessions you will learn how to face the waves of business life as a woman with sovereignty.

The schedule of the 2-hour sessions:
We start with a content-related impulse on the respective topic from me.
This is followed by creative and interactive reflection exercises - for yourself and in exchange with the other women.
All sessions end with a cool (movement) meditation or dance, through which you feel and integrate the new knowledge and insights not only on a mental level, but also on an emotional and physical level.
Content of the Surf Club Sessions: LEAD - FEEL - BE FEMININE
Modul 1: Grow your Mental Awareness.
Leading as a Woman in the Business World
1. You are worth it! Create, feel & strengthen your self-worth
2. Like a flamingo between swans! How to be successful as a woman in a male business world while staying true to yourself
3. Efficiency is an illusion! How to break yourself free from over-working, over-doing and under-living
4. Stop being the nice and hardworking Woman! Break up with your own Unconscious Bias

In Module 1 you will gain essential mental knowledge & awareness to lead yourself more successfully.
Modul 2: Grow your Emotional Awareness.
Feeling as a Woman in the Business World
5. All feelings are holy! How to reconnect with your feelings & intuition and use them for your career
6. Face your fears! How to transform trauma energy into energy of life
7. Stay true to yourself! How to consciously communicate your feelings, needs and boundaries - clearly and peacefully.

In Module 2 you strengthen and expand your emotional intelligence and awareness. You gain important skills to create inner peace and contentment in your daily work.
Modul 3: Grow your Female Wisdom.
Being a Woman in Business World
8. Your Period is your Superpower! Reconnect with your Femininity & your Cycle and become even more effective
9. Sisterhood is powerful - it can kill you! How we can create deep female solidarity to free ourselves from patriarchy
10. Do you really want it all? From the plantation avocado to free woman

In this module you reconnect with your femininity & wisdom. You will gain important knowledge to fully develop your feminine superpowers in the workplace.
The Surf Club is for you if...
You love to make a difference at work - but you are often facing limits.

You actually love your job, but are still not really happy and satisfied:
You often feel stressed, frustrated and restless?
You have the feeling that whatever you do is never good enough.
You give a lot and only get a little back.

You often face inner conflicts?
Your thoughts are often going in circles and take you over.
Your head or your environment say something different than what you feel?
You sometimes ask yourself if there is something wrong with you or if it is perhaps the business world and the people around you?
You want to actively shape your working life and are not afraid of inner work.
You want to turn your dreams into reality and e.g.:
work more contentedly & healthy
become calmer and more relaxed inside
take the next step in your career, change jobs or find your dream job
start your own business
have a more fulfilling business life

You are ready to do your inner work?
You are not afraid to start the change you want to see WITHIN YOU?
You are ready to take full responsibility for creating your unique business life?
You are worth investing time and money into yourself?
My content resonates with you and you feel that you can benefit from working with me.
You no longer want to struggle alone with your work challenges?
You long for professional, empowering support?
You want to benefit from my experiences & my important knowledge and awareness?
You feel like dancing, meditating and surfing?
You feel inspired, understood and empowered by me?

If any of these apply to you and you feel a Surf Club calling, then simply arrange a free connection call with me. Then we can both find out whether the Surf Club is right for you.
After the Surf Club, it's time to go:

Off into the Waves of the Ocean!
Off to Tenerife!
Part 2: In the Surf Camp you learn to Surf the Waves of the Ocean
Surfing strengthens and boosts the growth process you started in the Surf Club. I have experienced this myself, as well have the first Surf Club members and many experts.

While surfing you experience and learn:
Detach yourself from your thoughts and be completely in the here & now.
Let go of the constant control and surrender to the flow.
To trust your own power, your abilities and your self-efficacy.
To feel connected and supported from the earth.
Listening to your body and respecting your limits.
To feel really light & free again!
Surfing is the most blissful experience
on earth. A taste of heaven.
John McCarthy
The Surf Camp Flowgram: SURF & SHINE
"The best surfer out there is the one having the most fun."
You learn to Surf the Waves of the Ocean in a playful, safe and fun atmosphere.
Pressure was yesterday, pleasure is today!
That means it doesn't matter how sporty you are or how confident you feel in the waves - this Surf Camp is all about having fun and a good time together in the water!
"Surfing isn't just a sport, it's a way of life"
In deep workshops you connect with your feelings and your creativity.
I tailor the concrete workshop content specifically to the needs of the group. Possible topics: Female Anger, Experimental/Estatic Dance, Creative Art, Body & Health, No Drama Games...
"Into the water I go, to loose my mind & find my soul."
In yoga and meditation sessions on the beach, you connect with yourself, your body and your soul.
This gives you the opportunity to feel inside yourself, to relax deeply and to create find inner peace. And it can lead to very important insights.
"Astonishment is the beginning of knowledge".
Discover the uniqueness and diversity of Tenerife through island activities.
Our flowgram (no program!) offers various options: whether it's a visit to Masca, the HippieBeach, Surf-Skating, a visit to the Whales or a sunset at the Teide volcano - we decide together during the week which island activities you would like to do.
"Let your food be your medicine. And let your medicine be your food." - Hippocrates
Every evening you will be treated with freshly cooked healthy food for body, mind & soul.
Good food is essential for our wellbeing, our body, our development & our surf and life power. Therefore, a wonderful cook will prepare a vegan, fresh & healthy meal for us every evening.
You live together with the other Surf Club Women in shared accommodation - either by the sea or in nature.
Accommodation is in double rooms. Single rooms are possible on request & for an extra charge. I will make the final choice of accommodation in January 2023.
The costs for Surf Club + Surf Camp:
All prices are gross, i.e. incl. VAT.
Included in the Online Surf Club:
5 months, every fortnight from November 2022.
10 live sessions with me of 2h each in an
exclusive small group of max. 6 business women
5 guided meditations recorded especially for you, which you will receive after the sessions
2 individual 1:1 sessions with me

The price for the 5-month Online Surf Club:
1.650€
with an income of 60.000€/year or more

1.450€ with an income of 50.000€/year or more
1.250€ with an income of 40.000€/year or more
Included in the Live Surf Camp:
5 days Retreat in March/April 2023.
Surf lessons in a playful, safe & fun atmosphere incl. transfers to the surf beach
Workshops, meditations & activities
Overnight stay in a 2-bedded room (single room available for an extra charge)
Healthy breakfast & vegetarian dinner freshly cooked for us.
Not incl: Flights, lunch & airport transfers

The price for the 5-day Surf Camp on Tenerife:
850,00€
per person in a twin room
You will experience deep dives & high flies.
You will experience eye-opening AHA moments.
You will learn things about yourself that you never knew before.
You will feel - different feelings and most of all yourself.

You will feel. Have fun. Experience freedom.
What other Women say about the Surf Club & Surf Camp: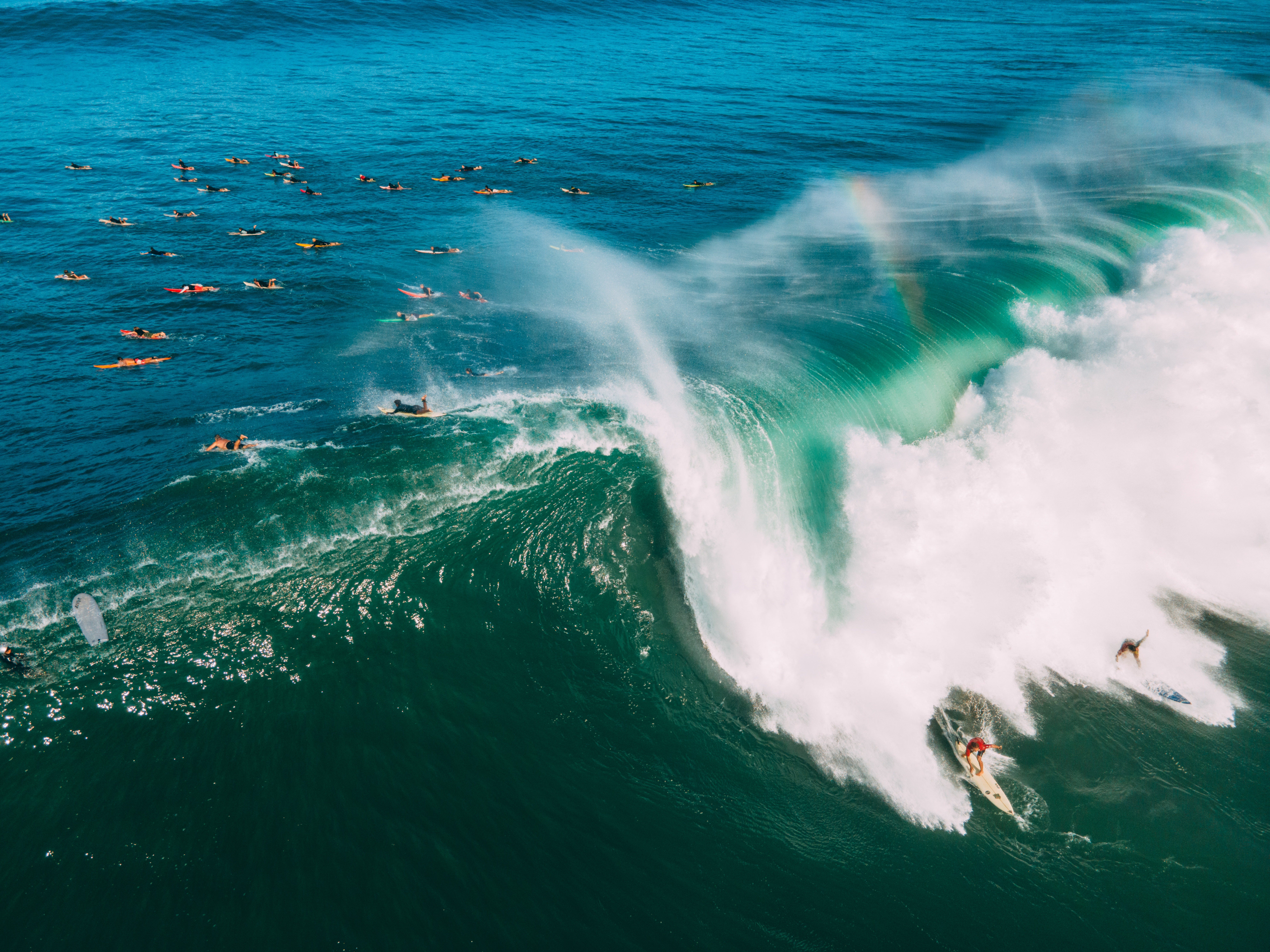 "I felt strong, brave and bold. The sense of community supported me well and I was light & balanced throughout the Surf Camp week."
"Thank you for sharing your vibe so close & authentic."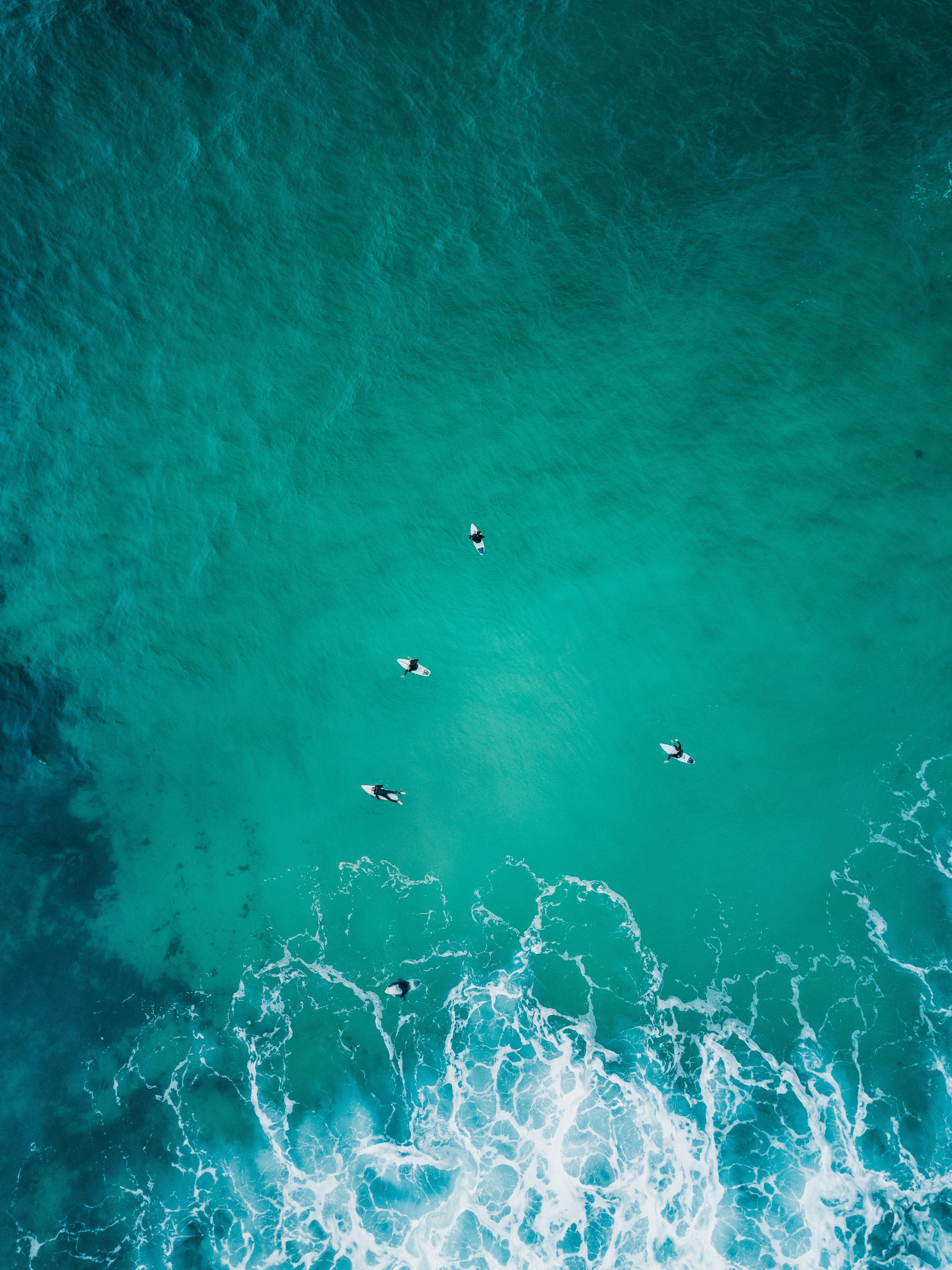 "Mind-blowing I found the myth memory we played. To realize that my thoughts exist and influence me, but don't belong to me at all and that I may/must detach myself from them - that's a big new awareness."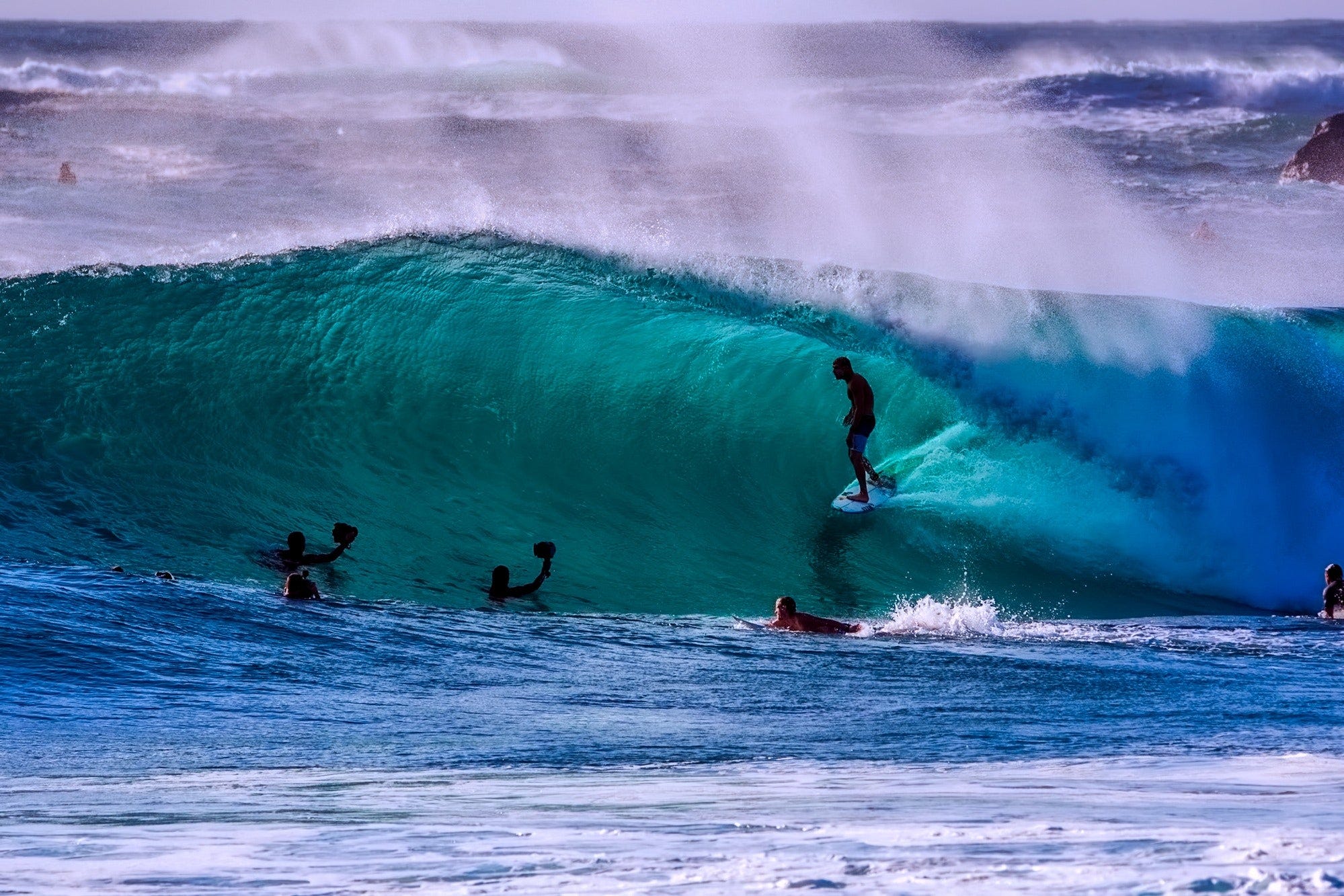 "From the point when I managed to break free from expectations of myself, I felt free and could just have fun in the waves."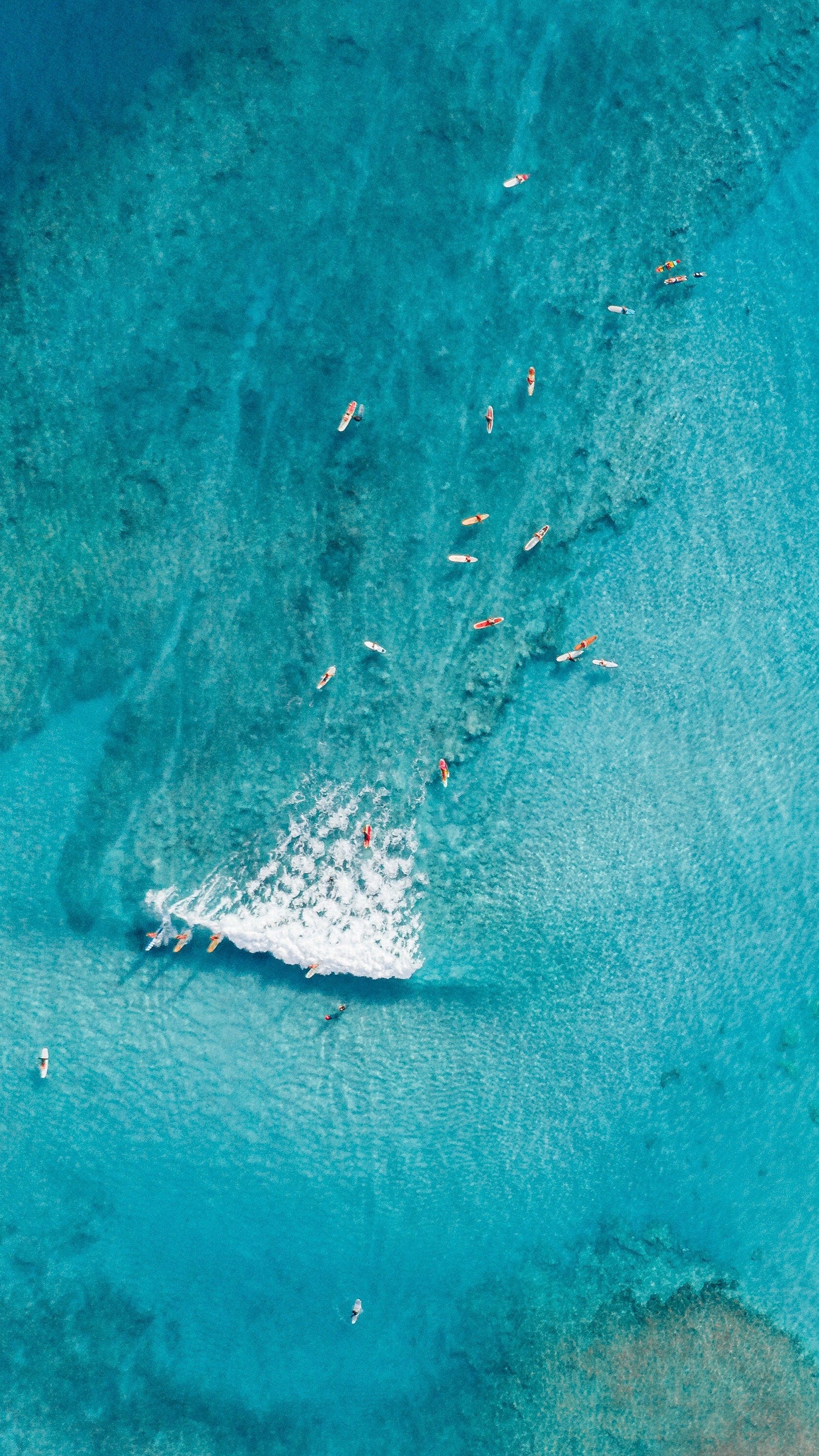 "I loved all the meditations with music. It was so great to experience how good it feels to express myself."
"The times of different silence did good to me - whether in the group meditation on the beach, in nature or walking together without talking."
"Realising that efficiency isn't everything is a huge realisation for me & has changed my behaviour during the workday. I now practice that not everything depends on completing my to-do list and ask myself more often at the end of the working day: Did I laugh a lot today?"
"It was a really great experience to dance a wave with you, thank you. It was really good to move so freely."
"A lot of surf vibes went into the interviews for my new job.
The surf camp week just gave me incredible encouragement."
"After weeks I finally thought about nothing. I was simply in the waves, fully in the now and that did indescribably good to me."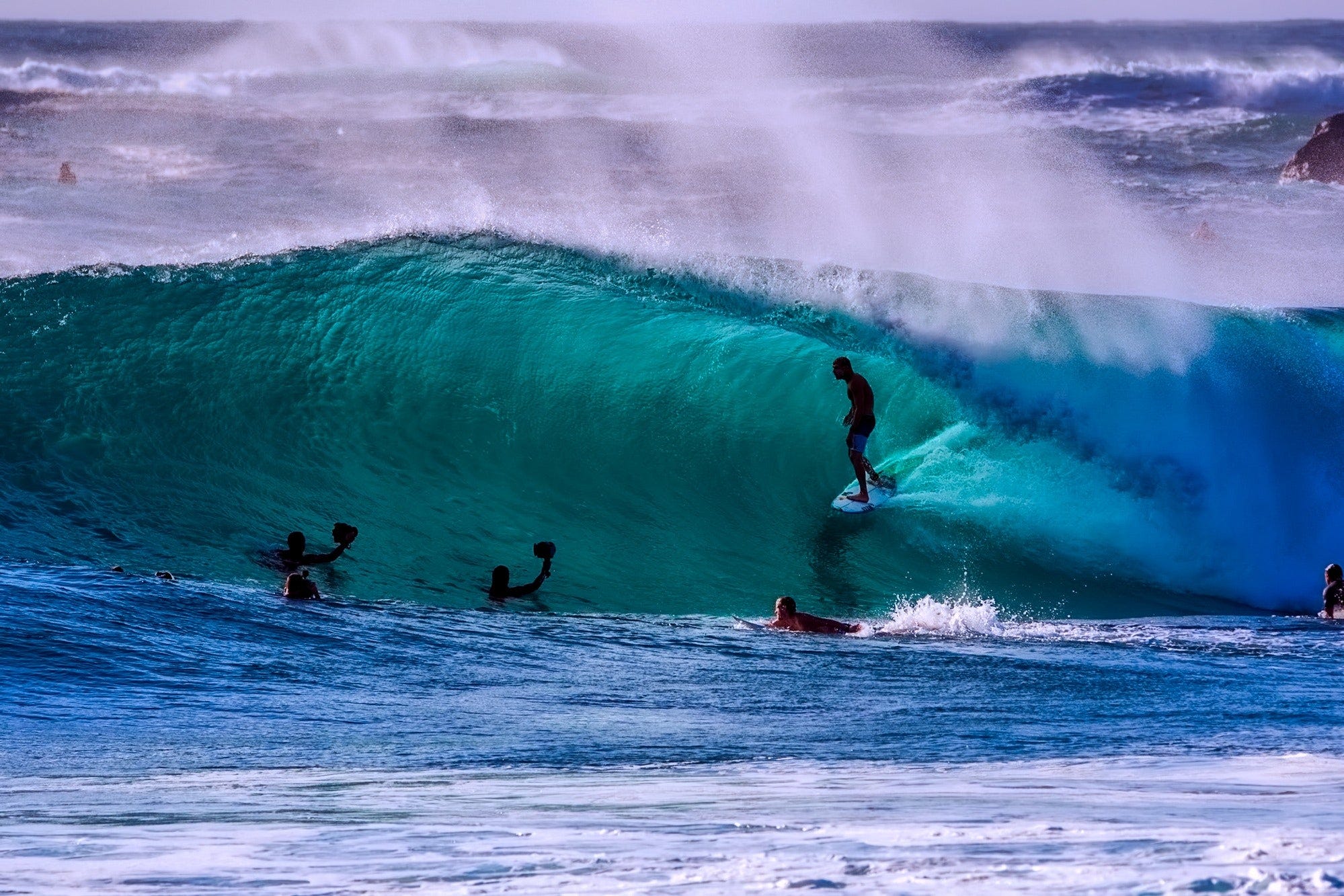 "I'm very proud of myself: that I faced my fear of the waves, kept paddling out & got really cool waves. That was a lot of fun!"
"I found the Period Power Session particularly impressive, as this has influenced me all my life. I found it particularly enlightening that it is my cycle phase powers and not weaknesses. And so I can integrate my new knowledge well into my work & life."
"The communication strategies for expressing needs and for conflicts have been particularly helpful. It is now much easier for me to express my points of view in discussions at work."
"In the beginning I was afraid of the waves, I always looked after the teacher.
Then at the end I was pretty chilled and even without a teacher around I was like:
'Oh, easyyyy...'

I experienced my own power & effectiveness at the surf camp. That was so great!"
"Reflecting on solidarity among women has opened my eyes about my own behaviour. And I am now much more careful & aware of how I think about other women. This knowledge & awareness has shaped me a lot in a short time."
"The guided inner child meditation with you was very impactful and I was able to see many motivations from my history that influence my reactions in my business life today. I would like to continue working on this in the future."
"You and the people here in Tenerife have inspired me a lot - also to live & work freely & self-determined and not to chase the dreams of others".
"I found the body scan meditation very exciting. Going deep into my body in it and giving space & attention to each body part was amazing."
"I loved the dance meditations to let out all my emotions, that always felt really good."
Dive into the unique Vibes of the Surf Camp in 2022!
Inhalte von Instagram post werden aufgrund deiner aktuellen Cookie-Einstellungen nicht angezeigt. Klicke auf "Zustimmen & anzeigen", um zuzustimmen, dass die erforderlichen Daten an Instagram post weitergeleitet werden, und den Inhalt anzusehen. Mehr dazu erfährst du in unserer Datenschutz. Du kannst deine Zustimmung jederzeit widerrufen. Gehe dazu einfach in deine eigenen Cookie-Einstellungen.
Zustimmen & anzeigen
What is the difference between 1:1 Surf Sessions & the Surf Club?
In a 1:1 Session we deal individually with your current business challenges. Speaking in surf-pictures, in the 1:1 session I am out there with you in the waves of your business life and support you in dealing with them acutely.

In the Surf Club you will gain important basic knowledge and learn meditation and dance methods that will enable you to deal with the waves of your business life. Means you learn basic, but important surf theory and surf skills on the beach, which you then apply in the waves/your business life. And as we all know, it's even more fun when you share learning with other cool women.

What is the difference between a normal Surf Camp & your Surf Camp?
I designed the Surf Camp specifically to empower business women and help them create their dream business life. This makes it neither a classic holiday, nor a normal surf camp or retreat.

My Surf Camp is characterised by the unique combination of in-depth business coaching & supportive, fun surf lessons specifically for women - all in a small group setting and with exclusive guidance from me.

The aim is,
that your personal development process is deepened in the Surf Camp and that you are further strengthened in your being.
that you transfer and integrate the insights and experiences from the Surf Camp into your everyday business life, so that they
improve and facilitate your business life in the long term.

Can I only participate in the Online Surf Club or only in the Surf Camp?
My aim is to support people deeply, holistically and sustainably in their development. Accordingly, I have also designed the Surf Club program.
But it is up to your own freedom and if you prefer you can also only participate either only in the Surf Club or only in the Surf Camp.
For sure, I recommend you to do the free 1:1 Session with me before to find out if my work content & style fits for you.

If you have any further questions, just get in touch with me!